Newind Foilboards are made completely in carbon fiber, to ensure the lightest, most durable and stiffest board possible, and achieving a really low weight through a building procedure made 100% by hand. The stiffness, the incredible lightness, the full carbon build, finish and reinforcement, are some of the many aspects that Riccardo has in mind when shaping a Foilboard. Right now there are four different models, take a look at them below! (customisation is possible, if you want to customise a specification, but you are not sure, you can ask directly Riccardo who will help you to get the best board possible for you).

Foilboard 127
The Foilboard 127 offers a really stiff full carbon construction, to ensure the maximum lightness, handling, and performance in general. It's also very easy to ride if you're a beginner, and also very fun to ride if you are a pro.
Specifications:
Length: 125 cm
Width: 46 cm
Thickness: 4 cm

Foilboard 110
The New Foilboard 110, 2021 model, offers a fresh shape, thought for wave and freestyle foiling, but suitable for every Foiling discipline, it is a fun alternative shape to all the other Foilboards. Full carbon build, stiff board and flawless handling
Specifications:
Length: 110 cm
Width: 42 cm
Thickness: 4 cm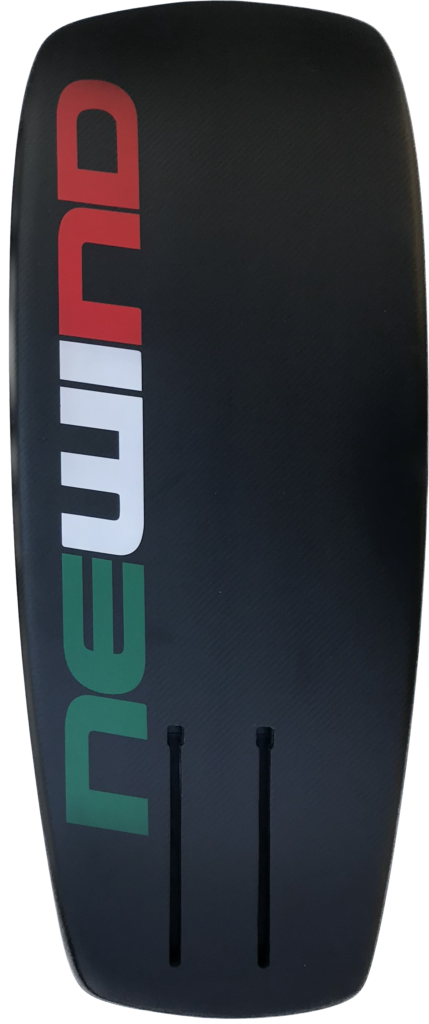 Foilboard 108
The Foilboard 108 is a mid-spot between a Foilboard and a pocket-foilboard, it is one of the funnest Foilboards to ride, a classic in its sector 
Specifications:
Length: 108 cm
Width: 42 cm
Thickness: 4 cm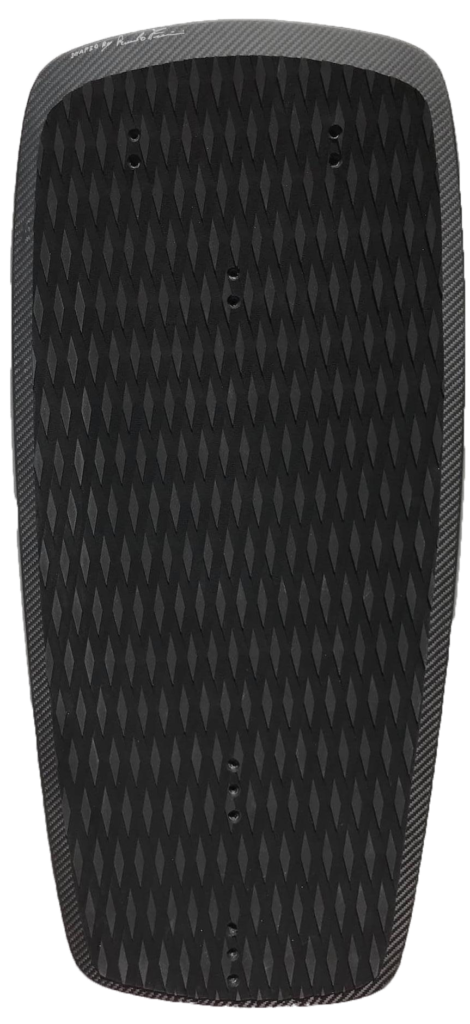 Foilboard 95
The Foilboard 95 is the pocket foilboard you were searching for, due to its size (95×45), It fits in most travel bags, and you won't even notice it is in the bag, due to its incredible lightness, made possible by its Full carbon build, which also makes it stiff, and gives it flawless handling.
Length: 95 cm
Width: 45 cm
Thickness: 4 cm
FOR ORDERING / MORE INFO contact Riccardo via e-mail: riccardo@newind.net
CHECK OUT THE latest OFFERS ON THE PRICE LIST
If you prefer your board to be more colourful, we have got you covered! In alternative to the classic Newind carbon finish, You can choose between a variety of sanded painted colours, maintaining the strong full carbon structure and all the incredible specifications!