ALL NEW 2022 WINGBOARDS, QUICK DELIVERY "Newind is a brand forged by passion"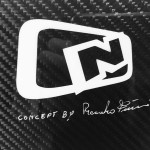 Having a long-time experience with composite materials, the shaper Riccardo Fumini designs, tests and produces in Italy the most unique full-carbon boards you'll ever find, with a beautiful yet stunning finishing  
OFF-SERIES boards, our specialty
Want to order one of the following boards in this list? Write directly to Riccardo! Who deisgns, builds and tests all the boards! e-mail: riccardo@newind.net
Other than regular surfboards, we also make two and three pieces divisible surfboards, ideal for long kite-trips, and built following the most premium and challenging built processes on the market.
Whether Carbon-Finished or Painted, our Carbon-Built Surfboard poses as an excellence in its sector, carbon and its structural ability here is pushed to its maximum potential, granting a light and incredible-performing product.
Extraordinary Foilboards for Extraordinary kite-trips! Feel free to have your Foilboard divided in two or three pieces and explore the best kite-spots around the world without having to carry bulky luggage with you! 
It might look a classic twin-tip board, but look closer, it uses our decade long simple and effective split-system, that lets you put the board in your bag, without having to worry about extra-luggage fee at the airport, made for travellers!