Riccardo Fumini always present in the world of Italian kite and in recent years is gaining ground worldwide. Creator of many of the most important changes such as flexible boards wake, the first tables pinched and style wake-wave, the legendary divisible (Splitboard) and prototyping racing pioneer who laid the foundations of the current race always representing the part of "train "driving.
Newind realizes her jewelry by hand with the finest materials

SPLIT BOARDS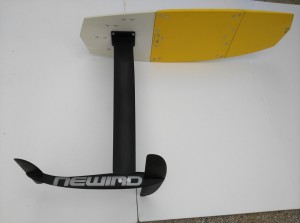 Wakeboard divisibile (splitboard)
In recent years airlines have raised prices for extra luggage.
It is no longer possible to travel without a splitboard. Lightweight practicality and durability without compromising the legendary performance of the boards Newind.Non find in a common store, you who speak directly with producer Riccardo Fumini saving the cost of the various commercial steps. With this method Newind has earned the trust virtually anywhere in the world providing "freedom to travel" a privilege understood fully only by holders of a Splitboard Newind. You can not compare this with any other product in the world. As the meticulous workmanship to make a Katana, one Splitboard Newind has a long building process completely handmade using the finest materials.
HYDROFOIL NEWIND
Marlin one of the easiest board to ride. Maintaining high performance. The Marlin is build ​​entirely in carbon fiber. It can be combined with most of the board Newind Surf and splitsurf : all conditions Weather from 7 to 40 knots in a full combination .
Race Board : to have the best in a race .
Marlinboard : economic and indestructible board for maximize the sense of freedom.

TWINTIP NEWIND
SURF NEWIND
These surfboard Newind derive directly from the best hulls surf on the planet, adapted for our wonderful sport and even made divisible by our expert hands by offering a unique product.
Admin